Marcos Ferasso is Bachelor, Specialist, M.Sc., Ph.D., and Postdoctorate in Management. Currently, He is Assistant Professor at Universidade Autonoma de Lisboa, Portugal. His actual research/teaching/extension topics deal with general management, innovation management, local/regional development, knowledge management, industrial clusters, innovation ecosystems, innovation strategy, entrepreneurship, strategy & SMEs, research methods in Management, luxury market, and healthcare networked organizations.
Adriana Schiopoiu Burlea is a professor of human resources management at the University of Craiova, Romania. Professor teaching and research in Human Resources Management, Project Management, Social Audit, Corporate Social Responsibility, Negotiation Techniques at University of Craiova, Faculty of Economics and Business Administration in Romania. Visiting Professor teaching and research in Cross-Cultural Management BEM Bordeaux
Management School, 680, Cours de la Libération, Talence, France. Visiting Professor teaching and research in Human Resources Management at University of Corsica "Pasquale Paoli", IAE Corte, Corte Corsica, France. Visiting Professor teaching and research in Human Resources Management, Intercultural Management at Saint-Etienne School of Management (SESOM). Professor Adriana Schiopoiu Burlea is Romanian ambassador for ARGH (Association Francophone de Gestion des Ressources Humaines – http://www.reims-ms.fr/agrh/02-presentation/04-ambassadeurs.html) and member of the Académie des Sciences du Management de Paris – http://www.asmparis.org/csdr/view/30. She is member in many organising committee for national and international conferences. She stimulated and encouraged the cooperation between her university and the other universities around the world (for example, Co-operation with staff and teacher from other International Universities in various scientific projects – For example universities form France, USA, UK, Swiss, Belgium, Italy, Portugal, Norway and Holland). (taken from http://www.gcg-csr.org/global-corporate-governance-institute-organizing-committee.html)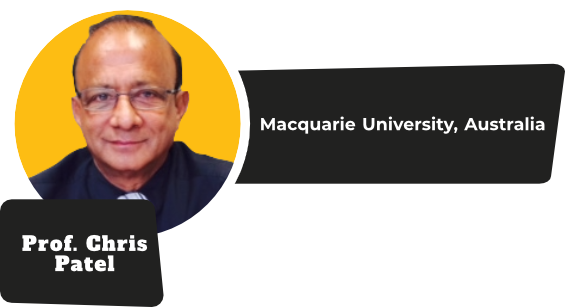 He completed my PhD at Macquarie University (MU) in 1999 and was promoted to the position of Professor in International Accounting in 2004. His research program adopts a cross-disciplinary approach to provide theoretical, methodological and empirical evidence on improving the quality of accounting, accountability and corporate governance across countries such as Australia, China, India, Malaysia, Germany, Indonesia, Fiji and Japan. He provides leadership in establishing a globally strong reputation in International Accounting research at MU. He is recognized as a leader in International Accounting research. His research takes into account the importance and relevance of culture and contextual factors and the findings clearly show that unique social, economic and political factors of countries cannot be ignored in improving accounting and corporate governance both within and across countries. He has 1236 citations (782 since 2012), h-index of 17 and i10-index of 24 and this ranks me 21st of 776 Australian accounting academics. He has published five research monographs with Emerald and Elsevier JAI and published extensively in leading scholarly journals including European Accounting Review, British Accounting Review, Accounting, Auditing and Accountability Journal, Critical Perspectives on Accounting, Advances in International Accounting, Journal of Business Ethics and Journal of International Accounting Research. He is on the editorial board of seven scholarly journals including Accounting, Auditing and Accountability Journal and Advances in Accounting and was the Associate Editor of Journal of International Accounting Research (a journal of the American Accounting Association). He has also delivered keynote addresses at international conferences and received many invitations to speak at research meetings. His research program has attracted international research grants from China, India and Denmark. He has been a visiting scholar at universities in the USA, UK, Italy, China, India, Malaysia, Fiji and Canada.
His global research strength attracts quality PhD students and visiting scholars from countries such as China, Japan, India, Indonesia, Italy, Bangladesh, Pakistan, Sweden, Denmark and Germany. Since 2008, He has successfully supervised 11 PhD students to completion. Each of the successful PhD students has received excellent examiners' reports including two candidates who were awarded MU's Vice Chancellor's commendation for excellence. Scholars have come to MU to work under my supervision on various research projects for periods ranging from two weeks to two years. He have mentored visiting scholars from Pune University (India), Wuhan University (China), Nanjing Audit University (China), Hunan University of Science and Technology, University of Torino (Italy), University of Nagoya (Japan), Yokohama University (Japan), Joenkoeping International Business School (Sweden), and Aalborg University (Denmark). He is passionate about building research capabilities, particularly at universities in emerging countries. He has conducted workshops at universities in China, Malaysia, Fiji and Indonesia to build their research capabilities. He does not ask for any financial rewards. Over the last five years, over 300 staff, supervisors and HDR students have participated in my research workshops. He has extensive university teaching experience and have acted as an adviser to the Asian Development Bank, World Bank and World Health Organization. He was the past New South Wales president for the Institute of Certified Management Accountants of Australia. He was a member of the Outstanding Dissertation Award Committee of the International Accounting Section of the American Accounting Association. He delivered the keynote address entitled, "A Pacific Perspective on National Health Accounts" at the World Health Organization Workshop on National Health Accounts, which contributed to the publication entitled, "Framework for the Development and Institutionalization of National Health Accounts in the Pacific Island Countries".
He has won a number of awards including MU's Outstanding Teacher Award, MU's Outstanding Community Engagement Award and MU's International Achievement Alumni Award for distinguished service for outstanding contribution to the enrichment of International society through community and professional service. He was also appointed by the Norwegian Government to the Research Council of Norway for assessing the quality of research grant applications. He was appointed by the University of Torino on their International Experts' Panel for their PhD Program and was selected as the Organisation for Economic Cooperation and Development (OECD) member on their professorial committee. He was also appointed by the Social Sciences and Humanities Research Council of Canada (SSHRC) to assess research grant applications. SSHRS's mandate is to support and develop excellence in research activities in the social sciences and humanities. In conclusion, he undertakes top-level research in areas that excite global interest, mentor research students and colleagues, publish high-impact papers, collaborate with colleagues locally and globally, and develop skills, knowledge and attributes in the next generation.